It's crunch time again and we need some volunteers to help with preparing the exhibits. Please call the museum or email Ann Galonska if you can help.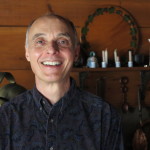 April 12, 2019 7:30PM Buchanan Auditorium Mansfield Library
The Mansfield Historical Society is having its Museum Opening on Sunday, June 4, 1:30-4:30 p.m.
Posted in
Uncategorized
| Tagged

Archaeology, Boy Scouts, Boy Scouts of America, Farwell House, KAST UCONN, Kids Are Scientist Too, Mansfield, Troop 1, Troop 26, World War 1, World War One
A mother and daughter's story of researching and connecting to their families Eastern Connecticut roots, thanks to the dedication of local historical societies. A letter reprinted with permission by Jean Power Collins, Alfred Maine.
The Mansfield Historical Society has been awarded a grant of $16,012 that will partially fund a conditions assessment of the two town-owned buildings it occupies